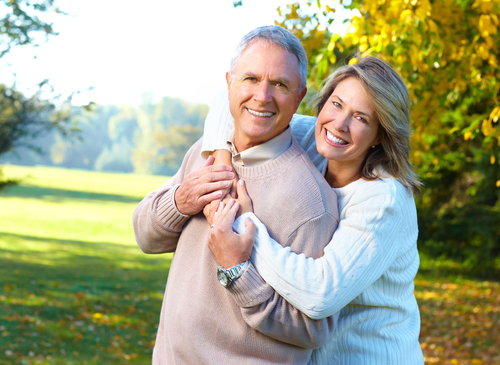 If you're missing one tooth or multiple consecutive teeth, you may be wondering what tooth replacement options you have available. For decades, dental bridges have done wonders in replacing damaged and missing teeth, but now many more restorative options have become available. So how do you know which is the best option for you? Below we explore the advantages and disadvantages of dental bridges, which can help you determine whether this restorative dental treatment may be the right choice for you, or if another procedure would be better suited to your needs and desires.
Dental bridges can be an exceptionally natural-looking treatment for restoring tooth form and function while also protecting overall oral health. Custom-crafted from a durable porcelain material, they are used to literally "bridge" the gap between one or more missing teeth with support from two porcelain crowns, which are attached to natural teeth adjacent to the gap. Dental bridges are favored by many patients for a handful of reasons:
They are affordable
The procedure is relatively quick
They can restore the ability to chew and speak properly
They can enhance the smile
They can improve and/or prevent bite problems
While there are many advantages to dental bridges, it is important to be aware of the possible disadvantages. An important aspect to consider is the maintenance. The area underneath dental bridges (where the bottom of the bridge meets the gumline) must be cleaned properly at least twice daily to help reduce the risk of bacteria buildup and/or resulting gum tissue issues. Another potential con is that adjacent teeth will need to be altered during the procedure so the supportive crowns can fit securely on top of them to provide an anchor for the bridge. Lastly, depending on your situation, if dental bridges are used rather than an option like dental implants, there is a risk for bone loss in the space where your tooth is missing.
Ultimately, each patient is unique in their restorative needs and goals, and while bridges may be an excellent option for one individual, it might not be the best solution for another. If you are interested in replacing missing or damaged teeth, Dr. Colin Morton would be happy to meet with you to help you determine which treatment(s) would be best for you. Please don't hesitate to contact our office today to schedule an appointment.
Schedule Your Consultation