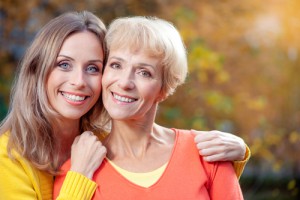 A missing tooth can be more than simply a cosmetic inconvenience. The gap left by a missing tooth can cause the adjacent teeth to shift position, impair your bite, or lead to even more serious dental disease. Dental implants, some of the most innovative tooth replacement solutions, have increased in popularity due to the superior natural look and feel they can provide. Though dental implants typically cost more than dentures or bridges, many of our patients find the benefits worth the price.
The price of dental implants can also vary greatly from patient to patient, depending upon how many teeth need to be replaced and if bone grafting is required. During the consultation process, Dr. Colin Morton can assess your unique needs and provide a quote for your procedure. When choosing a dentist for your dental implant procedure, keep in mind that lower prices may correlate to less experience. We recommend that you research the credentials and track record of your dentist, and not select a dentist based solely upon price. Dr. Morton is an accomplished cosmetic and restorative dentist and uses his experience and fine-tuned aesthetic sensibilities when planning your custom-tailored dental implant treatment. Simultaneously, Dr. Morton is committed to offering competitive rates for even the most advanced and complex procedures.
We want each of our patients to be able to obtain a healthy and beautiful smile in a manner that fits comfortably within their budget. At our practice, our staff is trained to help you navigate your dental insurance benefits and see if your policy provides coverage for dental implants. In addition we have partnered with a number of finance companies that can offer customized installment plans and competitive credit rates. Though dental implants can be more expensive than more traditional alternatives, they offer significantly more benefits and results that look and feel like natural teeth.
Contact Us
If you would like more information on dental implants, the cost of the procedure, or to schedule a consultation with Dr. Morton, please contact our office today.