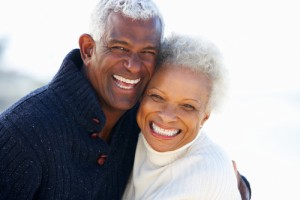 Custom-designed to conceal chips, stains, gaps, tooth misalignments, and/or a variety of additional aesthetic smile concerns, porcelain veneers can often provide an excellent solution for individuals interested in enhancing both the form and function of their teeth. These thin, durable shells are secured to the front of each affected tooth, effectively helping to hide discolorations, damage, size inconsistencies, and other issues with exceptionally natural-looking, long-lasting results.
The overall cost of porcelain veneers will depend on several different factors, one of which is the number of veneers necessary to effectively achieve your smile goals. Additional components that can impact price include your geographic location, the skill and experience of your prospective cosmetic dentist, the specific materials and technology utilized, whether or not the procedure is being combined with another treatment, and the overall complexity of the procedure. During the consultation process, Dr. Colin Morton can perform a thorough evaluation of your unique needs and desires to determine if porcelain veneers would be the most appropriate option for your smile enhancement goals. Should this be the case, he can then provide a close estimate of the total cost based on the specifics of your proposed treatment plan.
At our practice, we strive to ensure patients can receive the dental care they need at a price they can afford. If porcelain veneers are right for you, our friendly and knowledgeable staff can help review your dental insurance benefits to discover if any part of your treatment may be covered. In addition, we also accept financing options through CareCredit®, which is a respected third-party lender that offer affordable payment plans with competitive interest rates. All payment and financing possibilities can be discussed in detail at the time of your visit.
Contact Our Practice
To find out what porcelain veneers may cost based on your specific needs and goals, please do not hesitate to contact us today to schedule an appointment with Dr. Morton.