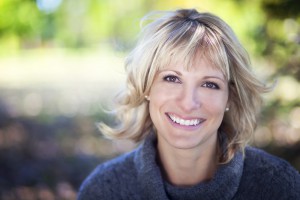 A member of the American Academy of Cosmetic Dentistry, Dr. Colin Morton is extensively trained and experienced in treatments that can reverse the cosmetic imperfections of your smile. Even people with healthy teeth and gums can be troubled by certain issues they may have with the appearance of their teeth. If you desire an even, bright, and natural-looking smile, Dr. Morton can straighten your teeth, replace missing teeth, and reverse the signs of age, tobacco use, and gradual wear and tear with a custom smile makeover.
What Exactly Is a Smile Makeover?
A smile makeover involves a personalized combination of cosmetic and/or restorative dental treatments designed to enhance the appearance of your smile by addressing concerns such as:
Stains
Chips
Structural cracks
Crooked teeth
Missing teeth
Visible metal fillings
Bite misalignment
Uneven gum lines
After your smile makeover, you can have the opportunity to enjoy a smile that makes you look as young and vibrant on the outside as you feel on the inside.
What Are My Smile Makeover Treatment Options?
Using a combination of the latest dentistry techniques available, Dr. Morton will design a customized smile makeover plan that can meet your unique needs and expectations. Some of the most common treatments employed for smile makeovers at our practice include:
At the time of your consultation, Dr. Morton will talk with you in detail about all available treatment options and help you determine the best way to achieve your goals.
What Does the Smile Makeover Process Entail?
To begin the smile makeover process, Dr. Morton will listen carefully as you describe the concerns you have about your smile, as well as the specific enhancements you wish to make. Once he has a clear understanding of your goals, he will perform a thorough evaluation of your teeth and gums and determine the most effective treatment options for your particular case.
For each procedure he recommends, Dr. Morton will provide a full explanation of what to expect—including how long treatment should take, how many visits may be necessary, what expenses will be involved, and any other relevant details. Based on all of this information, you will be able to make an informed decision regarding the specifics of your smile makeover, and your treatment can be booked for a time that conveniently fits your schedule.
Depending on the dental procedures employed, your smile makeover may be completed in a single visit or spread out over multiple appointments. From start to finish of your treatment, you can expect an exceptional level of care from Dr. Morton and our team, ultimately resulting in a beautiful, natural-appearing smile enhancement you are proud to put on display.
What Does a Smile Makeover Cost?
Pricing for a smile makeover varies based on several factors unique to each patient's treatment plan. Key elements that can impact the total cost of your smile makeover include:
The specific dental procedures performed
Whether or not any preliminary oral care is needed (gum disease therapy, tooth extraction(s), etc.)
Whether or not sedation dentistry is used
The experience and credentials of the dentist
The city and/or area of the country in which the dental practice is located
Dr. Morton never wants the expense of dental treatment to prohibit patients from achieving their smile goals, which is why he accepts payment plans made available through CareCredit®. This trusted healthcare lender offers several low to no-interest financing options designed to help make dental care affordable for virtually any budget. If you are interested in financing your smile makeover, a member of our team would be happy to get you started on the application process for the payment plan of your choice at the time of your consultation.
"Dr. Morton has provided me with dental care unlike that which I've ever known. He is sensitive to the needs of the patient, unusually so. Quite to the point: I cannot praise Dr. Morton and his entire staff enough for their sincerity and professionalism."
Smile Makeover Additional Frequently Asked Questions
Are there age restrictions for a smile makeover?
Generally speaking, there are no age restrictions for a smile makeover treatment. Smile makeovers are flexible by design and can address a plethora of concerns for patients of all ages. Having said that, some of the common treatments included in adult smile makeovers—such as porcelain veneers—are often not considered ideal for patients whose baby teeth are still present. If there is a scenario where a specific procedure can't be performed due to the age of the patient, there is likely another procedure that can be done in its place. Dr. Morton will go over what treatments can best meet your specific needs during your first appointment. 
How many treatments can my smile makeover include?
A smile makeover can include as many dental procedures as the patient desires. However, both the cost and timeline of a smile makeover will likely increase with each additional treatment that a patient undergoes. Dr. Morton will go over your options with you during your consultation, and he can make specific recommendations regarding which treatment(s) can best help you achieve your desired results in the most efficient and cost-effective way possible. The actual number of procedures performed over the course of your smile makeover will depend mainly on your individual goals as well as the current state of your teeth and oral health.
How long will my smile makeover take?
How long a smile makeover will take to complete typically depends on which treatment(s) a patient is undergoing and how many separate procedures are being performed. These same factors will likely impact the recovery process as well. Additionally, every procedure is different from patient to patient, and the entire duration of a smile makeover will depend heavily on the extent of the overall work being done. A treatment timetable can be drafted at the initial consultation after the specifics of your smile makeover have been decided.
Do smile makeovers hurt?
The potential for discomfort during your smile makeover treatment will depend largely on what treatments are being performed. Cosmetic treatments—such as porcelain veneers and teeth whitening—are typically relatively painless and should have no serious side effects. However, more extensive procedures, such as dental implant placement, may involve some temporary discomfort. In these cases, some form of anesthesia can be used to reduce or eliminate pain during the procedure, and medication can be prescribed to address any discomfort during the recovery period. Dr. Morton can also utilize sedation dentistrytechniques to help patients who struggle with dental anxiety during any stage of their treatment. 
How do I maintain the results of my smile makeover?
Generally, maintaining the results of a smile makeover goes hand in hand with the general upkeep of your overall dental hygiene. Consistent brushing and flossing along with regular visits to the dentist can help preserve your oral health and extend the longevity of your smile makeover. Our team can detail what to expect over the long-term and provide more personalized instructions on how to maintain your results during your initial consultation.
Schedule an Appointment
To learn more about how our age reversing dentistry procedures can rejuvenate your smile, or to schedule a smile makeover consultation, please contact us today.