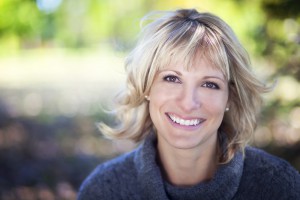 A member of the American Academy of Cosmetic Dentistry, Dr. Colin Morton is extensively trained and experienced in treatments that can reverse the cosmetic imperfections of your smile. Even people with healthy teeth and gums can be troubled by certain issues they may have with the appearance of their teeth. If you desire an even, bright, and natural-looking smile, Dr. Morton can straighten your teeth, replace missing teeth, and reverse the signs of age, tobacco use, and gradual wear and tear. A custom-designed smile makeover can address concerns including:
Stains
Chips
Structural Cracks
Crooked teeth
Missing teeth
Visible metal fillings
Bite misalignment
Uneven gum lines
Using a combination of the latest cosmetic dentistry techniques, Dr. Morton will design a customized treatment plan that can meet your unique needs and expectations. Porcelain veneers can correct minor structural issues while teeth whitening and tooth-colored fillings can brighten your smile for a more natural and youthful look. Porcelain crowns, bridges, or dental implants can be used to address more serious problems, including broken or missing teeth. Dr. Morton will talk with you about the available treatment options and help you determine the best way to achieve your goals. After your smile makeover, you can have the opportunity to enjoy a smile that makes you look as young and vibrant on the outside as you feel on the inside.
"Dr. Morton has provided me with dental care unlike that which I've ever known. He is sensitive to the needs of the patient, unusually so. Quite to the point: I cannot praise Dr. Morton and his entire staff enough for their sincerity and professionalism."
Schedule an Appointment
To learn more about how our age reversing dentistry procedures can rejuvenate your smile, or to schedule a consultation, please contact us today.