Creating Beautiful First Impressions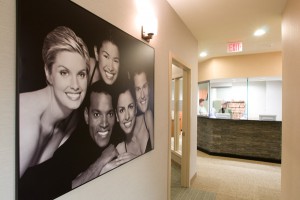 Colin Morton, DDS is proud to be the fourth generation of his family to excel in the field of dentistry in Ballston Lake. Creating beautiful first impressions for decades, Dr. Morton's family tradition of modern, progressive dentistry is reflected in every aspect of his practice, from the quality results he produces to his state-of-the-art dental facility.
Since he first began practicing in 1997, providing superior dentistry and establishing strong doctor-patient relationships have been focal points of Dr. Morton's dental career. Every individual's initial visit to our practice involves a casual "get-to-know-you" session during which he focuses on creating a personal connection and rapport while learning about their unique needs and desires. Unlike many other medical professionals today, Dr. Morton prides himself on knowing each patient by first name, and he is committed to maintaining a care-oriented environment in which everyone is treated like family. In addition, our professional team is experienced and equally dedicated to providing exceptional dental care, spending a lot of time to really get to know patients on a personal level.
As a proponent of continuing education, Dr. Morton regularly attends courses and seminars to learn about the latest, most advanced techniques available in cosmetic and implant dentistry. Furthermore, he is a Fellow of the International Congress of Oral Implantologists, and he remains an active member of such prestigious dental organizations as the American Academy of Cosmetic Dentists, the American Dental Association, and the Academy of General Dentistry.
Above all, Dr. Morton and our team are devoted to ensuring every individual who walks through our doors receives the exceptional level of care necessary to achieve healthy teeth and a bright, beautiful smile.
Schedule an Appointment
Our cosmetic dentist in Ballston Lake, Colin Morton DDS, welcomes all Tech Valley residents to his progressive dental office. Make an appointment today to receive exceptional care and achieve outstanding results.